Innovating Spaces

that Inspire Imagination.
At Innovatus Projects, we believe ideas thrive and grow in the right environments. We're on a mission to innovate spaces that inspire imagination. Innovatus Projects are causing disruption within the Interior space and putting an end to the old traditional ways of thinking and doing things!
Innovatus Projects specialises in Office/Workplace Fitouts, Medical Fitouts , Industrial Fitouts , Building Refurbishments & Construction.
See how Innovatus Projects are changing the face of normal:
Space Meets Brand
We work in partnership with brand experts to hone in on your brand identity and purpose, expressing that in a physical space. Our clients tell us their new space empowers their teams to feel proud and motivates them to perform better.

Collaborative team
We work collaboratively with you through a state-of-the-art collaboration system, allowing for open and responsive communication. With us, you always know where you're at.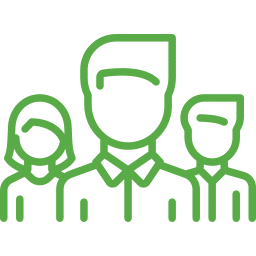 Built by humans, for humans
We treat clients as partners and not another client. We take the time to listen and understand your vision, to create a space that works for your organisation as it grows into the future. It's what we call our 'Built by humans, for humans' philosophy.

True Cost
We're on a mission to eradicate surprises along your fit-out journey. Our 7 Step Transparent-Scope Checklist ensures accurate estimation where nothing gets missed, so you can rest assured there'll be no surprises working with us.